SAVING LIVES
How Can KiwiRAP Help Save Lives?
In 2011, 284 people died on New Zealand roads and around 2,080 were seriously injured. While there is no room for complacency, this is a significant improvement on previous years.
Roads and roadsides is one of the five areas of high concern in New Zealand's road safety strategy Safer Journeys. One of the key priorities in this area is a focus on improving the safety on high risk rural roads. The KiwiRAP Risk Maps and Star Ratings help the sector better understand the high risk sections of rural state highways so safety efforts and safety investment can be better targeted to risk.
KiwiRAP provides a systematic and internationally recognised way of measuring the actual and predicted safety performance of roads. KiwiRAP Risk Ratings provide NZ Police, road planners, engineers and investors with vital benchmarking information to show how well, or how poorly, a particular road performs in comparison to other roads. This is a vital input to decision making.
By giving New Zealand's state highways a Risk Rating, KiwiRAP can also help drivers and riders understand how risk can vary according to changes in the road environment. A risk-aware driver or rider will be more likely to adapt their driving/riding based on the condition of the road, which can help reduce their risk of being involved in a serious crash.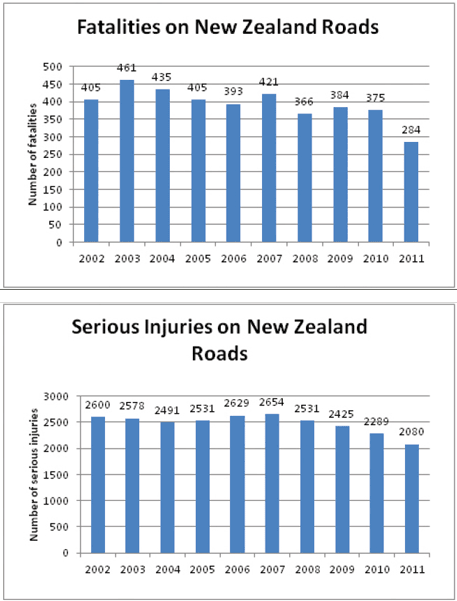 Related Links
What do drivers think about road engineering?
How can engineering make our roads safer?
What do I do if I'm driving on a riskier stretch of road?